How many total food-and beverage-related decisions do you make in one day? Have a guess!
On: 25 June 2018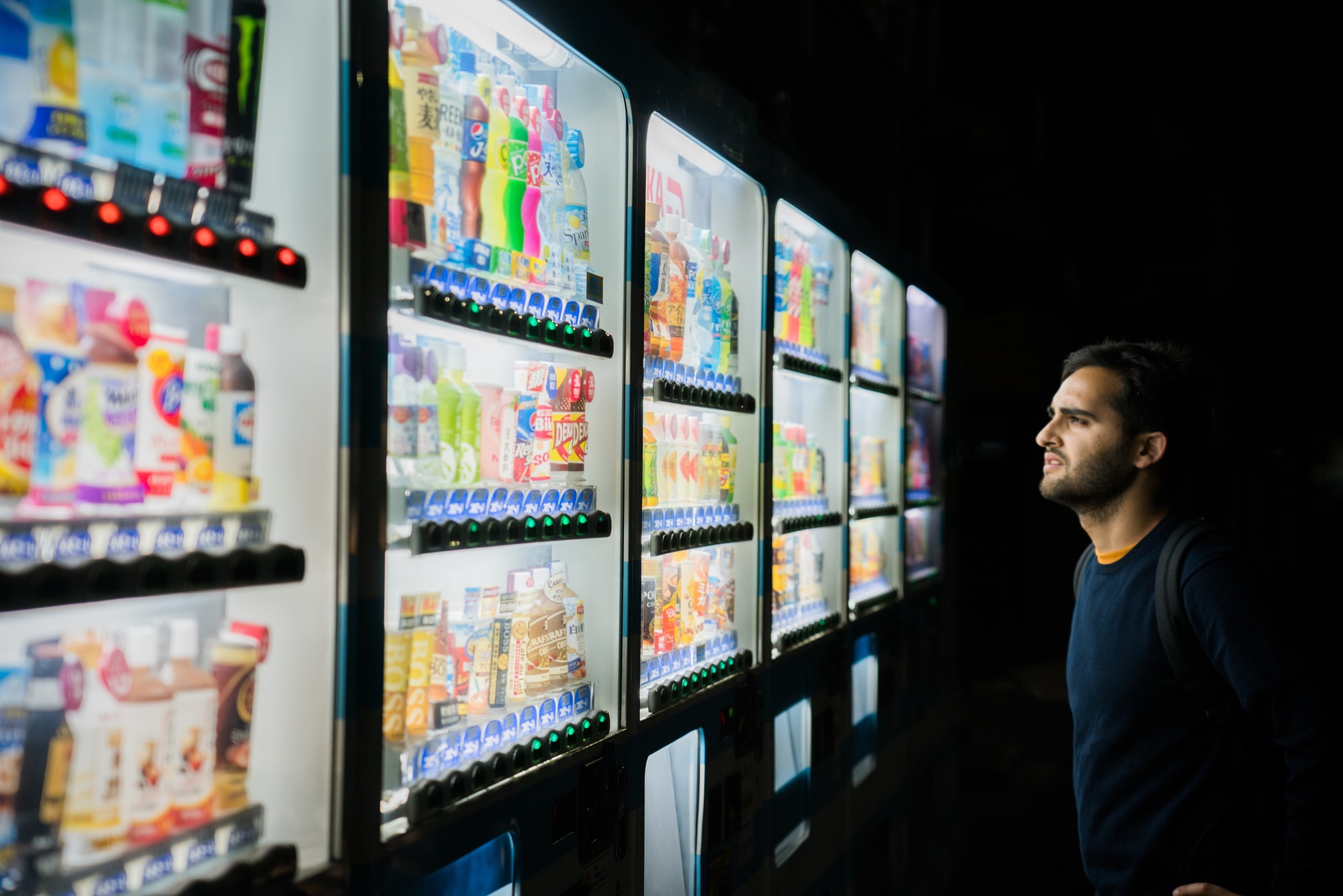 You reckon more than 15 decisions per day?! Congratulations! You are closer than the average (14.4) of 139 participants who were asked exactly the same question in a study by Wansink and Sobal (2007). However, you might still be far off. Let's have a closer look at the study.
Being aware of the impact nutrition has on our physical and mental health as well as brain functioning, you might expect people to make well-considered food decisions. Wansink and Sobal (2007) aimed to answer the two following questions:
Are we aware of how many food-related decisions we make?
The results are clear, indicating a large degree of unawareness regarding the number of daily food decisions. The participants underestimated the number of food-and beverage-related decisions in a day by more than 200 decisions. We make an estimated 226.7 food decisions each day. Were you close? The authors conclude that we often engage in mindless eating which results in a lack of control of our food intake. There is a need to increase the awareness of the decisions we make regarding what, when and how much we eat to promote a healthy lifestyle.
These findings raise the question which factors determine our food decisions if we don't. One potential factor that should be considered is our environment which was addressed in the second question of the study.
2. Are we aware of the environmental cues that lead us to overeat?
To shed light on the second question the authors analysed data from four studies in which participants were either assigned to the control condition or a so-called exaggerated treatment condition. Environmental factors such as package size, serving bowl and plate size differed for the two conditions. In each study participants in the treatment condition served/prepared/consumed more food than the control group (between 29 and 53 % more). Afterwards the 192 participants of the treatment group were asked "How much did you eat compared to what is typical for you?" Across all four studies 19 % said "less" and 73 % "about the same" as normally. Just 8 % were aware that they consumed more. Afterwards they were informed about the environmental cues and asked a second question: "In this study, you were in a group that was given [a larger bowl]. Those people in your group ate an average of 20%-50% more than those who were instead given [a smaller bowl]. Why do you think you might have eaten more?" Interestingly, 21 % still claimed they did not eat more. 69 % justified the greater food intake with being hungry and 6 % with other reasons. Just 4 % admitted that the environmental cues influenced them.
These findings highlight the unawareness or denial of the influence our environment has on us and our food intake. However, they can be used as a starting point to improve our nutrition. Changing your immediate environment to make it less conducive to overeating can help you improve your health. Start with putting the sweets just a bit further away from you.
Further information on how to make your environment less conducive to overeating you can find in the book "Slim by Design: Mindless Eating Solutions for Everyday Life" by Brian Wansink (https://www.slimbydesign.com/book)
You can also visit Brian Wansink's website where you find more cartoons – like the one above -amongst other things: http://mindlesseating.org/index.php
Wansink, B., & Sobal, J. (2007). Mindless eating: The 200 daily food decisions we overlook. Environment and Behavior, 39(1), 106-123.