Easy Easter Recipes Your Brain Will Thank You For
On: 6 April 2022 478 views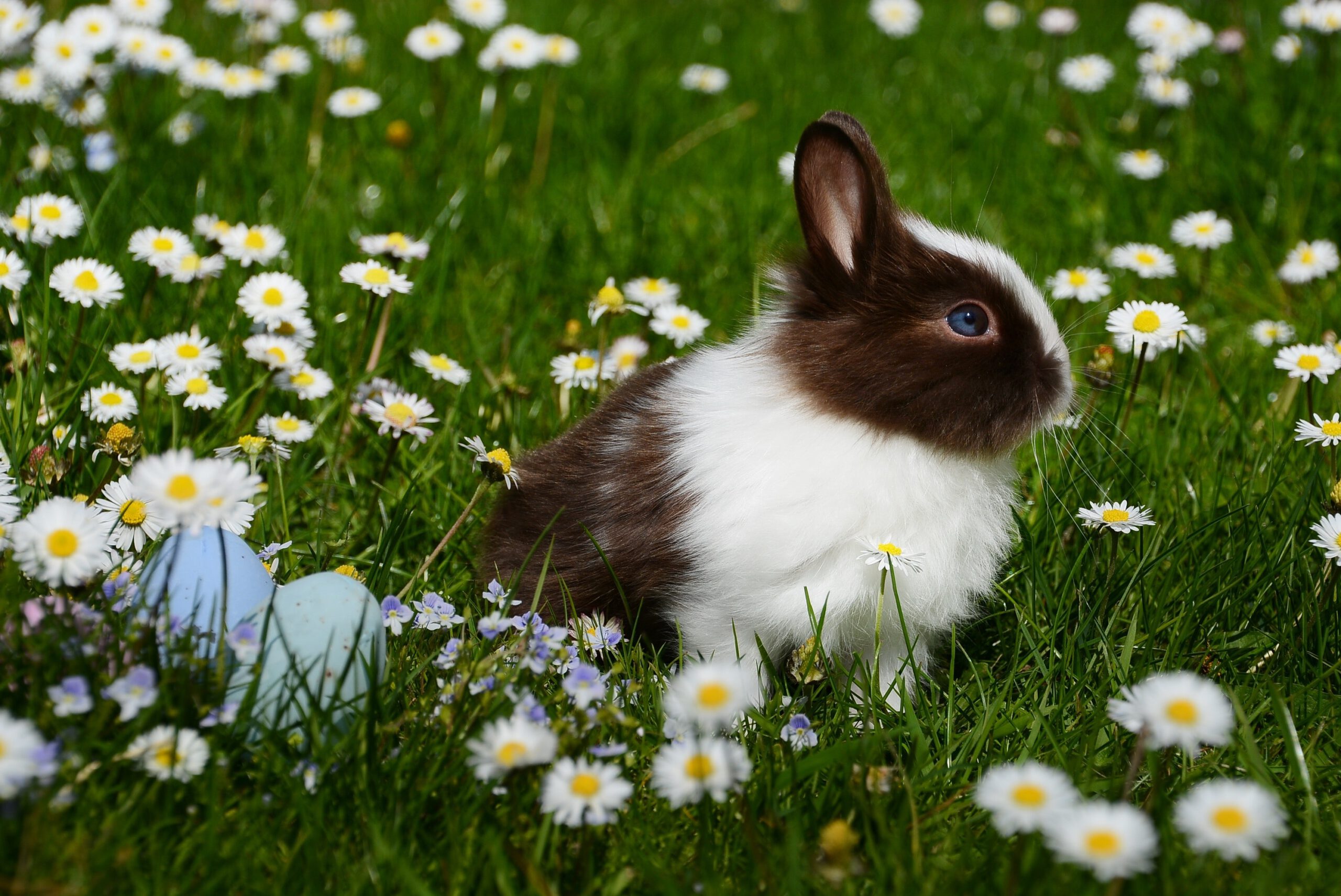 Easter is around the corner! What pops into your mind when you think about Easter? In many cultures families eat together for Easter, either for dinner, lunch or brunch. Have you thought about what you are going to cook yet? For me, Easter is all about celebrating fresh spring flavours. As Easter is late (or high, as Italians call it) this year, we have more fresh produce to enjoy! If for this Easter, you want to focus on food that not only tastes good, but is also good for your health, check out the recipes below!
For this menu, I took inspiration from the Mediterranean diet. The Mediterranean diet consists of many fruits and vegetables, whole grains, fatty fish, and uses olive oil as a main source of fat. In this blog, you can read more about the Mediterranean diet and practical tips to practice this diet in your daily life. The Mediterranean diet has many health benefits; it helps to prevent cardiovascular disease and to reduce the risk of certain cancers. Besides the effects on physical health, the Mediterranean diet has also benefits for mental health. For instance, research shows that the diet can be helpful as treatment for depression [1]. So, if you are ready to start cooking with these advantages in mind, add the ingredients to your shopping list and let's get going!
This is a four-course menu inspired by the Italian cuisine. The recipes are intended for four people, but are just as easy to make for a larger group. If you don't feel like cooking four courses, feel free to pick your favourites. This may not be your typical Easter menu, but I promise it will blow your guests away!
Are you going to make one or more of these recipes for easter? Share you results with us on social media! Tag us on Twitter (@NewBrainNutri), Facebook (New Brain Nutrition) or Instagram (@newbrainnutrition) to show us your delicious creations.
Recipes
Entree: Ceci e gamberi (chickpeas and shrimp)
Ingredients:
400 gr canned chickpeas (or 200 gr dried, but let them soak overnight)
7-8 cherry tomatoes
2 shrimps per person, cleaned and peeled
1 sage leaf
1 spring of rosemary
Olive oil
Pepper and salt
You can make this dish vegan by leaving out the shrimp.
Instructions
Cook the chickpeas in abundant water until soft. Drain and set about a quarter of the chickpeas aside. Use your blender to puree the rest of the chickpeas with the tomatoes and some water, if necessary. It should have the consistency of a thick soup.
Heat a saucepan with a little olive oil and pour the chickpea puree into the pan. Add the rosemary and the sage and season with salt and pepper. Let the mixture cook for about 15 minutes. Add extra water if it gets too thick (thicker than a thick soup). Add the whole chickpeas you set apart for the last 2-3 minutes of cooking
In the meantime, prepare the shrimp. Heat a frying pan over medium heat with about one tablespoon of olive oil, and fry the shrimps until they are cooked, which should take a few minutes, depending on the size of your shrimp.
Remove the sage and rosemary from the chickpeas. Pour the chickpeas into four small bowls and put the shrimp on top. Serve while warm.
Enjoy!
Highlight of an ingredient that makes this dish healthy: Chickpeas
Chickpeas are high in soluble fibre and have been shown to improve gut health, which is in turn important for your mental health [2].
First course: risotto di limone e asparagi (lemon and asparagus risotto)
Ingredients
300 gr risotto rice (the better the quality, the better your risotto)
A bunch of green asparagus, 10-15
2 lemons
1 white or yellow onion, diced
Half a glass of white wine, about 50 mL (can be alcohol free)
1 vegetable stock cube without salt
About 50 gr of parmesan cheese (cold)
Olive oil
Pepper and salt
You can make this dish vegan by substituting the parmesan cheese for vegan parmesan cheese or by using nutritional yeast in combination with a splash of plant-based milk for creaminess.
Instructions
Zest the lemons and put the zest apart. Cut the lemon in wedges. Cut the asparagus in 1-2 cm pieces and set the points and the woody ends apart.
To make the broth, bring 2 litres of water to boil with the stock cube, the woody ends of the asparagus, and the lemon wedges. You will probably have some broth left, but this makes a good soup for another meal.
Cook the asparagus stalks until done in about fifteen minutes. Remove and cook the asparagus points for about five minutes.
In a pan with a heavy bottom, heat the olive oil and fry the onion until soft. Add the rice and fry for about half a minute. Add the wine and let the alcohol (if present) evaporate. One splash at the time, add the broth to the risotto. Add the next splash when the previous one is completely soaked up by the rice. Keep stirring with a wooden spoon at all times! Add broth and let soak up until the rice is cooked 'al dente', the time depends on your rice. Flavour the risotto with salt and pepper to taste.
Turn the fire off and add the lemon zest and parmesan cheese and stir fragrantly. Add the asparagus stalks and fold them into the risotto. Divide the risotto over the plates and decorate with the asparagus points. Serve and eat immediately.
Enjoy!
Highlight of an ingredient that makes this dish healthy: Asparagus
Asparagus, besides being a source of fibre, is rich in vitamin B12 and folate, which might help prevent relieve anxious and depressive complaints [3].
Second course 1: Beet root rösti with smoked salmon and crème fraiche
Ingredients
3 medium beetroots
One spring of rosemary, minced finely
100 grams flour
Salt and pepper to taste
1 egg, beaten
100 grams of smoked salmon
100 grams of crème fraiche
Olive oil
To make this dish vegetarian, leave the salmon out. To make it vegan, you can use a flax egg to bind and use a vegan alternative to crème fraiche.
Instructions
Grate the beetroots and mix with egg, flour, rosemary, and salt and pepper.
Heat olive oil in a frying pan over medium heat. Add the beetroot mixture to the pan and press firmly. Bake for about ten minutes.
Flip the rösti over and bake for another ten minutes.
Put on a plate, cut into wedges and top with the smoked salmon and a dollop of crème fraiche. Serve warm or cold, as preferred.
Enjoy!
Highlight of an ingredient that makes this dish healthy: smoked salmon
Salmon is a fatty fish rich in omega 3 fatty acids, which could lower your risk on dementia and Alzheimer's disease, if consumed regularly [4].
Second course 2: Insalata di finocchio, carote e arancia (Fennel, carrot and orange salad)
Ingredients
2 large carrots
2-3 young bulbs of fennel
Juice from half lemon (save the zest for the dessert!)
1 orange
2 anchovy fillets under oil, finely minced
A handful of pistachios, chopped
1 teaspoon of cumin seeds
To make this salad vegan, leave the anchovy out. Consider replacing it with capers and a little bit of soy sauce or miso to keep the umami flavour.
Instructions
Slice the carrots and the fennel thinly with a mandolin. Peel and slice the orange.
Mix the lemon juice with anchovies. Add the fennel, carrots and orange. Top with pistachios and cumin seeds.
Enjoy!
Highlight of an ingredient that makes this dish healthy: oranges
Oranges contain flavonoids, which can again help improve depressive symptoms [5].
Dessert: baked rhubarb and apple
Ingredients
Three large stalks of rhubarb, cut in 2cm pieces
One apple, cored and cut in 2cm pieces
30 grams honey
Zest of a lemon
Juice of an orange
A pinch of cardamom
If you are vegan and don't eat honey, you can replace it with maple syrup.
Instructions
Preheat the oven to 180 degrees Celsius.
Mix all the ingredients together in one larger or four smaller casseroles, as you prefer.
Cook in the oven for about half an hour, until the rhubarb is soft. Stir every ten minutes. Serve warm or cold.
Enjoy!
Highlight of an ingredient that makes this dish healthy: Rhubarb
Rhubarb contains something called "anthraquinone-glycoside". This has been shown to ameliorate type two diabetes. This amelioration is modulated via gut microbiota [6].
Further reading:
[1] A. Ventriglio et al., 'Mediterranean Diet and its Benefits on Health and Mental Health: A Literature Review', Clin. Pract. Epidemiol. Ment. Health CP EMH, vol. 16, no. Suppl-1, pp. 156–164, Jul. 2020, doi: 10.2174/1745017902016010156.
[2] W. Fernando, J. Hill, G. Zello, R. Tyler, W. Dahl, and A. Van Kessel, 'Diets supplemented with chickpea or its main oligosaccharide component raffinose modify faecal microbial composition in healthy adults', Benef. Microbes, vol. 1, no. 2, pp. 197–207, Jun. 2010, doi: 10.3920/BM2009.0027.
[3] P. Sangle, O. Sandhu, Z. Aftab, A. T. Anthony, and S. Khan, 'Vitamin B12 Supplementation: Preventing Onset and Improving Prognosis of Depression', Cureus, vol. 12, no. 10, p. e11169, doi: 10.7759/cureus.11169.
[4] R. I. Kosti et al., 'Fish intake, n-3 fatty acid body status, and risk of cognitive decline: a systematic review and a dose-response meta-analysis of observational and experimental studies', Nutr. Rev., p. nuab078, Oct. 2021, doi: 10.1093/nutrit/nuab078.
[5] S. Ali, G. Corbi, M. Maes, G. Scapagnini, and S. Davinelli, 'Exploring the Impact of Flavonoids on Symptoms of Depression: A Systematic Review and Meta-Analysis', Antioxid. Basel Switz., vol. 10, no. 11, p. 1644, Oct. 2021, doi: 10.3390/antiox10111644.
[6] H.-X. Cui, L.-S. Zhang, Y. Luo, K. Yuan, Z.-Y. Huang, and Y. Guo, 'A Purified Anthraquinone-Glycoside Preparation From Rhubarb Ameliorates Type 2 Diabetes Mellitus by Modulating the Gut Microbiota and Reducing Inflammation', Front. Microbiol., vol. 10, 2019, Accessed: Apr. 01, 2022. [Online]. Available: https://www.frontiersin.org/article/10.3389/fmicb.2019.01423