Mobile App tracks food intake, physical activity, and behavior successfully
On: 19 July 2021 476 views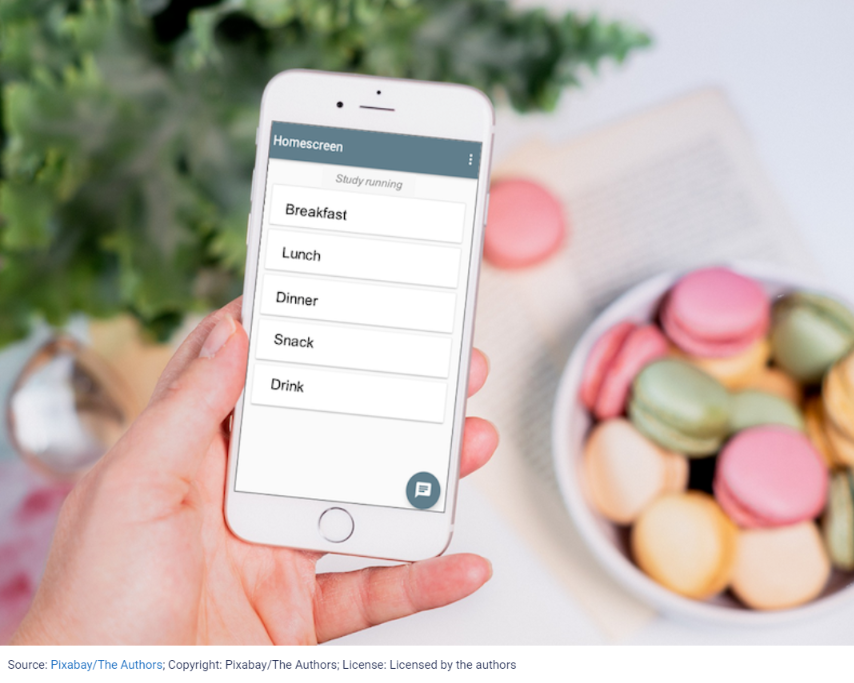 As part of Work Package 3 of the Eat2beNICE Project we conduct the "APPetite-study: Effects of physical activity and exercise in interaction with diet". The main goal of the study is to assess short-term effects of physical activity, diet and their interaction on impulsivity in daily life. For example, we want to find out whether eating foods high in fat or sugar leads to increases in impulsivity and whether physical activity plays a role in this context. To answer this question – and many more, we developed the APPetite-mobile-app.
The APPetite-mobile-app captures short-term associations between diet, physical activity and impulsivity as well as further variables of interest (e.g. stress) in daily life. The APPetite-mobile-app consists of a food record to capture complex dietary intake, 8 prompts per day to assess impulsivity and other variables of interest and an activity tracker to record physical activity objectively. On three consecutive days, participants are asked to use the APPetite-food record to register everything they eat and drink as soon as possible after consuming it and to respond to prompts immediately. Furthermore, they are asked to wear the activity tracker during day and night for 7 consecutive days.
This sounds like a lot to do, right? For this reason, we wanted to investigate whether the APPetite-mobile-app is a suitable tool to be used in daily life.
To answer this question, we assessed the feasibility (the possibility that something can be done or achieved, or is reasonable [1]) and usability (the degree to which something is easy to use [1]) of the APPetite-mobile-app as well as the validity (being based on truth [1]) of the APPetite-food record.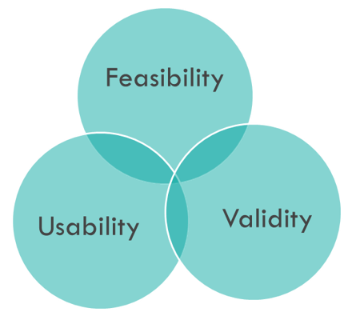 Results have been recently published [2] and are freely available in the reference link below.
Spoiler alert!
Our results suggest that the APPetite-mobile-app is overall a suitable tool to assess complex dietary intake, objectively measured physical activity and impulsivity in daily life. As examples – on average participants completed 19.27 of the 24 prompts, wore the activity tracker for a total of 6 days 3 hours and 57 minutes and recorded 7 eating/drinking events per day.
You might be wondering if you can try the APPetite-mobile-app out yourself. Unfortunately, the APPetite-mobile-app is designed for scientific research only.
https://dictionary.cambridge.org/de/
Ruf, A., Koch, E. D., Ebner-Priemer, U., Knopf, M., Reif, A., & Matura, S. (2021). Studying Microtemporal, Within-Person Processes of Diet, Physical Activity, and Related Factors Using the APPetite-Mobile-App: Feasibility, Usability, and Validation Study. Journal of Medical Internet Research, 23(7):e25850. http://dx.doi.org/10.2196/25850