Mobile Apps for Individuals with ADHD
On: 16 July 2020 283 views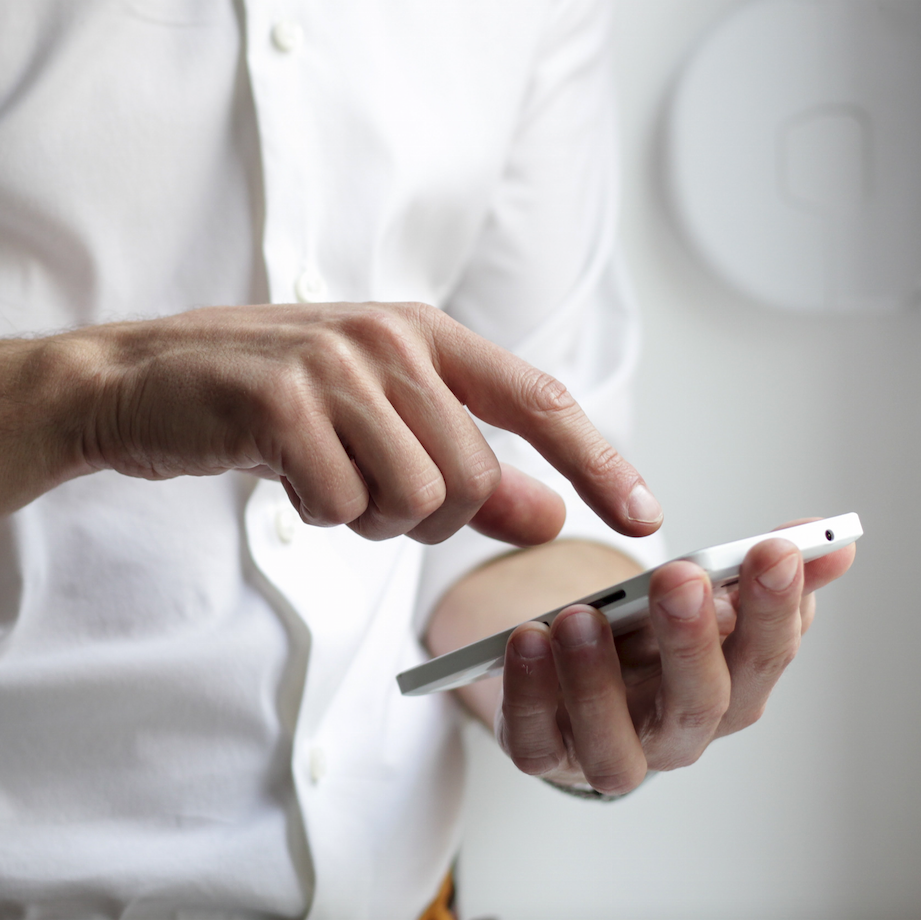 The effectiveness and safety of treatments in attention-deficit/hyperactivity disorder (ADHD) have been proven by reliable scientific studies and meta-analyses. However, next to verified treatments by psychologists and psychiatrists, there also exist many mobile apps that claim to provide treatment or training. Are these as good as they claim?
Scientists Păsărelu, Andersson & Dobrean investigated the role of digital health interventions in facilitating access to these treatments and informations, and being promising additions to patients' therapy, for example by monitoring symptom improvement, giving reminders, or offering up-to-date knowledge about ADHD. The authors collected the existing mobile apps specifically designed for ADHD in a systematic review (2020) with the aim of examining their general characteristics (target group, cost, number of downloads, developer, user ratings, confidentiality) and empirical background (data described in the app content, existing research, empirical status of the used treatment strategies).
Up to May 2017, 109 apps were found altogether in Google Play and Apple App Store. Based on their results, 47 apps are for free and 62 cost between $0,99 and $14,99. In most cases, there are just a few ratings, in 62 cases no rating at all. 11 apps have ratings between 1 and 2,9 stars, 19 between 3 and 3,9 stars, 11 between 4 and 4,9 stars, 6 of them have 5 stars. According to the apps' main purpose, they found 85 apps intended to help in therapy, 13 in symptom assessment and 11 in both.
Regarding the assessment apps, only a few mentioned the name of the test used for the assessment, or what the questions are based on (i.e. scientific evidence). The authors of the review found some promising apps that could be useful for adults and for children to rate their symptoms. found some promising apps that could be useful for adults and for children to rate their symptoms. For adults, they mention the ADHD Self Test app which contains a 24 item questionnaire and provides a result with five categories of the probability of having ADHD. For children, parents and/or teachers can rate the symptoms, for example through the ADHD Test app, the Attention Deficit ADHD Test, and the ADHD Medtest app. The last mentioned app contains an attention test for children as well. It's important to highlight that these apps don't provide a clinical diagnosis, so if the possibility of ADHD arises, a professional should be consulted. These apps may also have a potential role in monitoring symptom improvement after treatment sessions.
According to the review, treatment apps are highly diverse in terms of the utilized methods. Most of them are based on music therapy (27 apps), however it's important to highlight that this form of treatment is not included in clinical guidelines, neither has empirical support due to the lack of studies investigating its efficacy. In addition, there are quite a lot apps in the market based on psychoeducation (23 apps). For example ADHD and ADHDChildren which offer information about the disorder, causes, and treatment via animated videos and text transcripts. ADHD Treatment is also a promising app, however most of the recommended treatments (caffeine, yoga, etc.) are not empirically supported. Furthermore, some of the apps are designed for improving organizational skills (17 apps), like the Visual Schedule and the ADHD Notebook suggested by the authors.
There are also pharmacological treatment monitoring apps (12 apps), such as ADHD Health Storylines designed for adults to monitor their symptoms, daily moods, medication treatment, and set auditory and visual reminders. Other two apps for this purpose are ADHD Kids and ADHD Adults. ADHD Psychopharmacology and ADHD Doctors are designed for professionals to support the diagnostic procedure and help patient tracking.
In addition to the above, some apps are based on neurofeedback sessions (8 apps), with the aim of improving participants' brainwaves, such as Super Powers for Super Kids. This form of therapy has mixed results, currently there is limited evidence of its effectiveness. Few apps are based on cognitive training interventions (4 apps), with the aim of improving attention, working memory and inhibition in a playful way, such as ADHD Trainer and ADHD Adult Trainer. Cognitive training is not included in clinical guidelines either. Based on research results it seems that this form of treatment has moderate effects on ADHD symptoms when outcomes are scored by unblinded raters (e.g. parents). There are some apps based on hypnosis (5 apps), containing relaxation suggestions or positive affirmations. Just like music therapy, hypnosis is also not included in clinical guidelines, nor has empirical support, and there is a lack of studies investigating its efficacy.
Taken together, very few symptom assessment and treatment apps provided the empirical background they refer to (professionals taking part in the development or audit according to the WHO standards), and none described information regarding the evidence for their effectiveness. Currently, there is very limited research in this topic, a literature search made by the authors resulted only one study from 2018 which met all inclusion criteria and investigated the efficacy of the iCONTM app. Hovewer, this app is no longer available. Although there are numerous ADHD apps, critical thinking is required for a good choice. The possible negative effects, or pseudoscientific marketing of mental health interventions should also be considered. This is why testing the mobile apps and providing information of their empirical support and their efficacy is so important.
In the Eat2beNICE project we are collaborating with other scientists to investigate the effectiveness of a mobile app called mHealth. You can read more about this here.
This blog is based on the systematic review article: Păsărelu, C. R., Andersson, G., & Dobrean, A. (2020). Attention-deficit/ hyperactivity disorder mobile apps: A systematic review. International Journal of Medical Informatics, 138, 104133.