Recipe: Sandwich with avocado, smoked salmon and nut pesto (2 persons)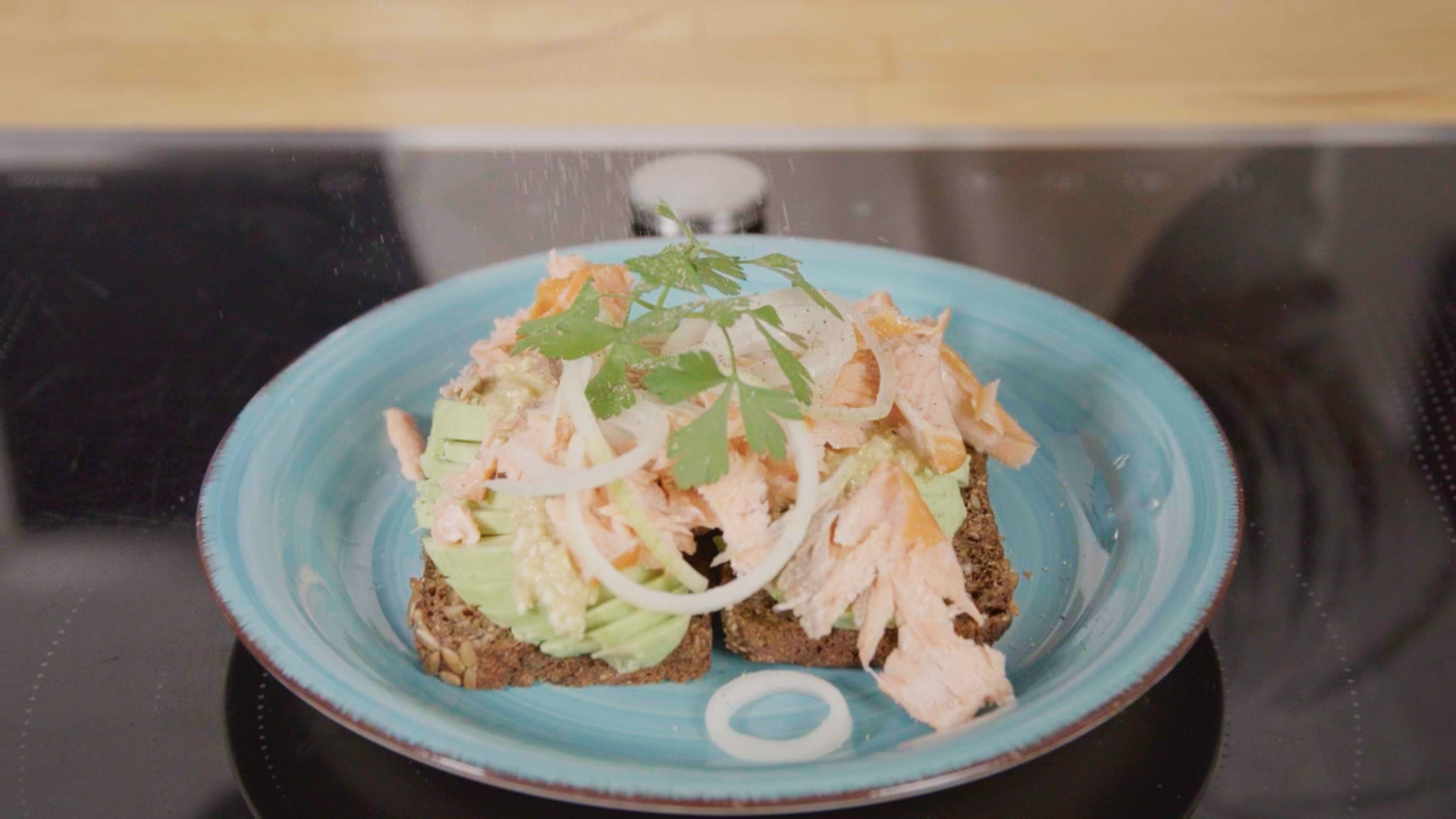 Checklist:
Ingredients:
• 2 thick slices of whole grain bread
• 1 white onion
• 1 avocado
• 100 g smoked salmon
• 5 g fresh parsley
For the nut pesto:
• 60 g nuts (for example walnuts and cashew)
• 40 ml olive oil
• Salt
• Pepper
Cookware:
• Cutting board
• Knife
• Mortar
• Spoon
• 2 flat plates
Recipe:
Preparation:
1. Cut 1 onion into rings. Unpeel 1 avocado, half it and cut the halfs into slices of about 2 cm.
Cooking:
1. Use a mortar to mix the pesto. Fill it with 60 g nuts and add 40 ml olive oil and a pinch of
salt. Grind the mix for about 60 seconds until the mass becomes a homogeneous paste.
2. Put 2 thick slices of whole grain bread on two flat plates.
3. Cover each slice of bread with a half of the sliced avocado.
4. Sprinkle the avocado slices with the nut pesto.
5. Coarsely pick apart the smoked salmon and scatter it on top of both sandwiches.
6. Garnish with some onion slices, fresh parsley and a pinch of freshly ground pepper.