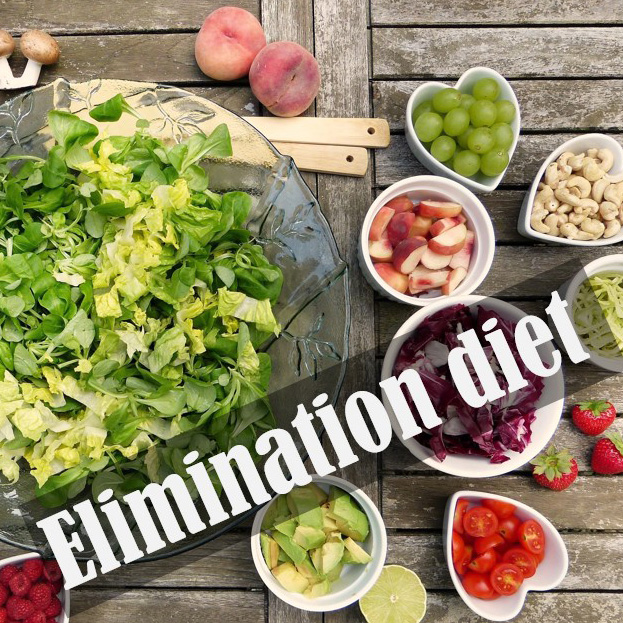 Het doel van het eliminatiedieet is het verminderen van symptomen van ADHD en emotiedysregulatie door middel van het uitsluiten van specifieke voedingsbestanddelen. Om het eliminatiedieet te volgen, moet je begeleid worden door een diëtist. Hij of zij informeert je over de lijst van voedingsmiddelen die deel uitmaken van het dieet en kan advies geven over een maaltijdplan en recepten.
Het eerste deel van het eliminatie dieet bestaat uit een fase van 5 weken waarin kinderen een gestandaardiseerd eliminatiedieet volgen. Alle bekende voedselallergenen en potentiële voedingstriggers worden geëlimineerd. Bovendien wordt de suikerinname tijdens de eliminatiefase beperkt/genormaliseerd.
Het tweede deel (de fase van de herintroductie van het eliminatiedieet) kan tot 12 maanden duren en bestaat uit vier fasen: 1) allergenen; 2) suiker; 3) histamine-afgevende of histamine-bevattende producten; en 4) additieven. Om de 14 dagen wordt een nieuw voedingsmiddel geïntroduceerd volgens een gestandaardiseerd schema in een hoeveelheid die voldoende is om ADHD-symptomen op te wekken. Als de herintroductie van een voedingsmiddel geen nieuwe ADHD-symptomen uitlokt, wordt dit voedingsmiddel aan het dieet toegevoegd – nadat fase één is voltooid – en kan het weer worden gegeten. Als een voedingsmiddel volgens de beoordeling van de ouders wel de ADHD-symptomen lijkt te doen terugkeren, wordt het opgenomen in de categorie "te vermijden".
Resultaten van twee gepubliceerde meta-analyses en een recente reviewstudie [1][2][3] tonen aan dat eliminatiediëten in vergelijking met andere diëten waarschijnlijk effectiever zijn in het verminderen van ADHD-symptomen. Bij 30% van de kinderen was het dieet effectief in het verminderen van ADHD-symptomen [1]. De studies naar eliminatiediëten hadden echter verschillende beperkingen, zoals geen actieve controlegroep, onbekende langetermijneffecten, onvoldoende blindering, onbekende biologische effecten en kosteneffectiviteit. Daarom is meer onderzoek naar de effectiviteit nodig.
Binnen het Eat2beNICE-consortium wordt met de TRACE-studie getracht deze problemen aan te pakken. Dit is de eerste studie die de effectiviteit en kosteneffectiviteit op korte en lange termijn bepaalt van twee dieetbehandelingen (een eliminatiedieet en een gezond dieet) als eerste aanvulling op de reguliere zorg als behandeltraject voor kinderen met ADHD. We zullen eerdere studies aanzienlijk verbeteren door een eliminatiedieet te vergelijken met een gezond dieet, deze twee dieetbehandelingen te vergelijken met reguliere zorg, de lange termijn en biologische effecten te onderzoeken en geblindeerde en objectieve metingen op te nemen.