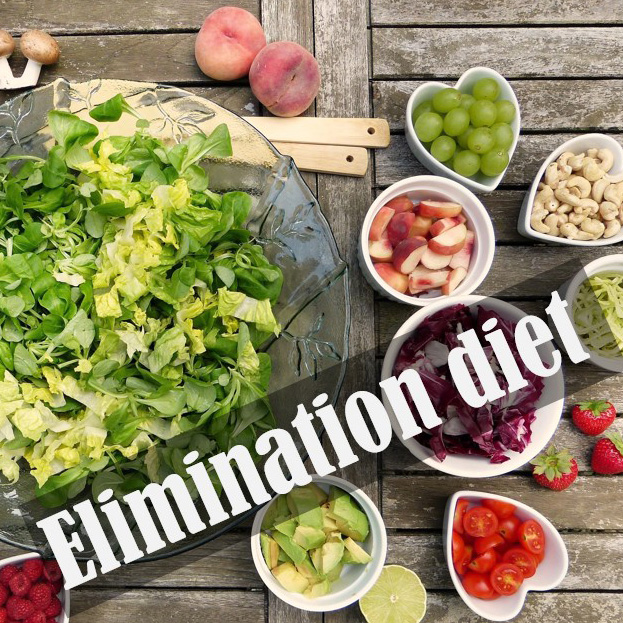 Målet med eliminasjonsdietten er å redusere symptomer på ADHD og emosjonell dysregulering ved å utelate spesifikke matvarer. Du trenger å bli veiledet av en kostholdsekspert for å følge en slik diett. Han eller hun vil informere deg om hvilke matvarer som er en del av dietten, samt gi råd om måltidsplanlegging og oppskrifter.
Dietten har to faser. I den første fasen, elimineringsfasen, følger barna en bestemt diett. Denne dietten utelater matvarer som er kjent for å gi matvareallergi eller matvareintoleranse, og sukkerinntaket er begrenset. Den andre fasen, reintroduksjonsfasen, kan vare i opp til ett år og består av fire ulike deler: 1) allergener, 2) sukker, 3) histaminfrigjørende matvarer eller matvarer som inneholder histaminer, og 4) tilsetningsstoffer. Hver 14. dag blir nye matvarer introdusert etter en bestemt plan i en mengde som skal være tilstrekkelig til å gi forverring av ADHD symptomer. Om reintrodusering av en matvare ikke fremprovoserer økning av ADHD symptomer, blir matvaren inkludert i dietten og kan spises fritt (etter fase 1 er fullført). Om matvaren fremprovoserer ADHD symptomer på bakgrunn av opplysninger fra foreldrene, blir matvaren lagt til i en liste over matvarer som «bør unngås»
Resultatet av to metaanalyser og en nylig publisert oversiktstudie [1][2][3] viste at eliminasjonsdietten sannsynligvis er mer effektiv enn andre type dietter med tanke på å redusere symptomer på ADHD. Eliminasjonsdietten reduserte effektivt ADHD-symptomer hos 30% av barna [1]. Det er flere svakheter knyttet til studiene som undersøkte effekten av eliminasjonsdietten, som f.eks. ingen aktiv kontrollgruppe, ukjente langtidseffekter og utilfredsstillende blinding. I tillegg er den biologiske effekten og kostnadseffektiviteten ikke kjent.
TRACE- studien (en del av Eat2beNICE-konsortiet) vil undersøke disse problemstillingene. Dette er den første studien som skal undersøke kort- og langtidseffekter samt kostnadseffektivitet av to ulike kostholdsintervensjoner: eliminasjonsdiett og sunt kosthold. Kostholdsintervensjon kan bli ett nytt tilskudd til den vanlige oppfølgingen av barn med ADHD gjennom oppveksten.
Vi vil forbedre studiedesignet i forhold til tidligere studier ved å sammenligne effekten av eliminasjonsdietten med et sunt kosthold. Videre vil vi sammenligne disse to behandlingene med vanlig oppfølging, se på kort -og langtidseffekter, biologiske effekter, ha tilfredsstillende blinding og objektive mål.