Ontstekingsremmende Voeding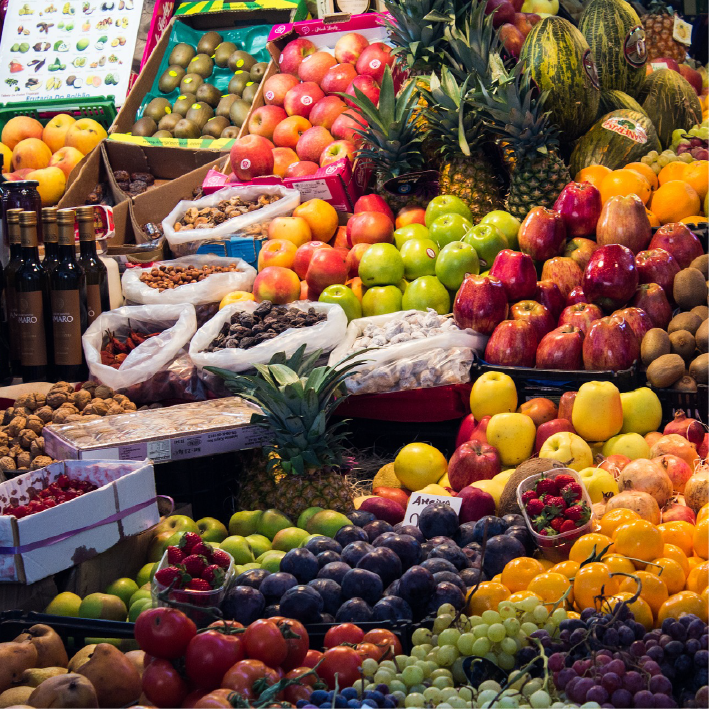 Ontstekingsremmende voedingsmiddelen zijn voedingsmiddelen die lage ontstekingswaarden in het lichaam bevorderen. Ze worden daarom beschouwd als gunstig voor je gezondheid, waaronder ook de mentale gezondheid.
Ontsteking is de reactie van het immuunsysteem van het lichaam tegen externe factoren die je gezondheid in gevaar kunnen brengen. Wanneer dit systeem voelt dat het aangevallen wordt door iets dat je gezondheid kan schaden, activeert het sommige moleculen, cytokines genaamd, om schade te neutraliseren of te voorkomen, zodat je veilig bent.
Zijn ontstekingen slecht? Wat doen ze?
Ontstekingen zijn geen slechte zaak, omdat het doel ervan is om je lichaam te beschermen, maar in sommige gevallen, wanneer de duur van deze reactie te lang wordt verlengd – ik heb het over jaren – kan het schadelijke effecten op je gezondheid veroorzaken. Vooral het actief transporteren van cytokinen naar de hersenen kan schadelijk zijn op de lange termijn. Als dit proces niet vanzelf stopt in een vroeg stadium kan hersenontsteking optreden. Dit speelt een belangrijke rol bij de ontwikkeling van psychische aandoeningen waarbij verhoogde ontstekingswaarden gevonden zijn zoals aandachtstekortstoornis met hyperactiviteit (ADHD), autisme, schizofrenie, depressie, angst, bipolaire stoornis en obsessief-compulsieve stoornis (OCS)(1).
Wat veroorzaakt ontstekingen?
Ontstekingen kunnen optreden door verschillende factoren. Een aantal van deze factoren zijn: Ziekteverwekkers, verwondingen, chronische stress en ziekten als dermatitis, cystitis of bronchitis, om er maar een paar te noemen. Voedingsfactoren zoals overgewicht en slechte eetgewoonten kunnen dit proces ook activeren door de vetophoping in onze cellen te verhogen en zodoende te beschadigen (2). De exacte betrokken mechanismen bij dit proces, zijn nog niet duidelijk en worden momenteel onderzocht.
Wat vermindert ontstekingen?
Onderzoek heeft uitgewezen dat het volgen van een gezond dieet, zoals het Mediterraans dieet – dat gekenmerkt wordt door een hoge inname van fruit, groenten, volle granen, vis, mager vlees en noten – ontstekingen kan verminderen en u kan beschermen tegen depressieve symptomen en angst (3,4). Er is bewijs dat prebiotica, Probiotica en synbiotica u ook helpen bij het verlagen van ontstekingen. Bovendien moet je voorkomen dat je ontstekings-stimulerende voedingsmiddelen eet. Hiervan is gebleken dat ze het risico op ontstekingen verhogen, en daarmee psychische stoornissen. Sommige van deze zijn geraffineerde koolhydraten, dranken met veel toegevoegde suiker zoals frisdrank, sap en sportdranken, bewerkt vlees en voedingsmiddelen die rijk zijn aan verzadigde vetten (5).
Wat zijn ontstekingsremmende voedingsmiddelen
Ontstekingsremmende voedingsmiddelen zijn het tegenovergestelde van ontsteking-stimulerende voedingsmiddelen. Dit zijn voedingsmiddelen waarvan is gebleken dat ze lage ontstekingswaarden in ons lichaam bevorderen of induceren, wat ons kan beschermen tegen neurologische aandoeningen. Kortom, deze voedingsmiddelen omvatten fruit, groenten, olijfolie, vis en soorten zoals kurkuma. Dit is wat JIJ zelf kunt doen om ontstekingen te minimaliseren en uw geestelijke gezondheid te verbeteren.