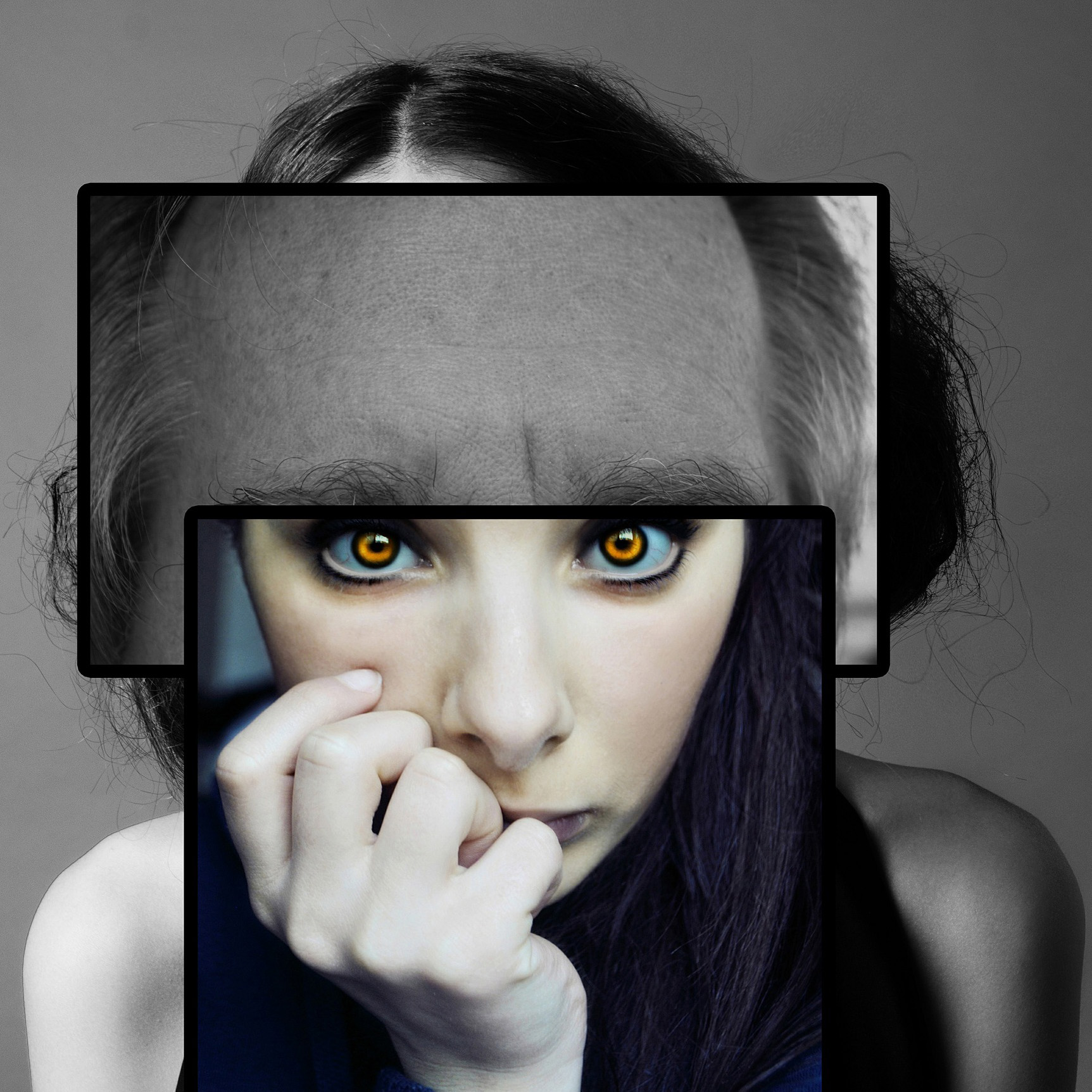 1) Definisjon
Schizofreni er en alvorlig og kronisk psykisk lidelse, preget av tankeforstyrrelse, persepsjonsvansker og atferd. Symptomene har en negativ innvirkning på de fleste funksjoner og sosiale interaksjoner hos den enkelte som lider av det. Schizofreni innebærer ikke en "splittet personlighet" eller dissosiativ identitetsforstyrrelse, slik som ofte oppfatningen er blant folk flest.
2) Beskrivelse
Schizofreni symptomer
Mennesker som lider av schizofreni, har perioder i livet der det kan se ut som om de har mistet kontakten med virkeligheten. De opplever også verden annerledes enn mennesker rundt seg. Schizofrene symptomer er delt inn i to grupper: positive og negative symptomer. Positive symptomer er de som ser "rare" eller "anderledes" ut for andre mennesker. De inkluderer paranoia og vrangforestillinger, samt hallusinasjoner av forskjellige slag (dvs. syns-, lyd-, eller taktile hallusinasjoner). En person kan høre eller se ting ingen andre kan, eller de kan være helt sikre på at de er en superhelt, Jesus eller en spion som redder verden. Disse tankene og oppfatningene er like virkelige for dem som å sitte på en stol og lese dette blogginnlegget er for deg.
Negative symptomer inkluderer redusert sosial interaksjon, redusert følelsesmessig uttrykk, 'flat' følelsesmessig og mangel på motivasjon / glede. Ofte påvirker disse negative symptomene individet mer enn de positive symptomene.
Tegn på schizofreni
Ved schizofreni hos ungdommer rapporterer foreldre ofte om en atferdsendring. Skolekarakterene deres kan falle, de kan plutselig bli veldig uorganiserte eller velge å tilbringe mindre tid med vennene sine uten en åpenbar grunn. Tidlig oppstått schizofreni forekommer vanligvis mellom 13 og 18 år.
Typer av schizofreni
'Diagnostic and Statistical Manual of Mental Disorders, Fifth Edition' (DSM-5) skiller ikke lenger mellom undertyper av schizofreni, gitt deres overlappende egenskaper og lignende behandling.
Schizofreni medisiner
Medisinering med antipsykotika er førstelinjebehandling for schizofreni. Antipsykotika er en klasse medisiner som vanligvis er effektive for å lindre symptomer på psykose på kort sikt. Medisinene kalles første- og andregenerasjons medisiner (også kalt typiske og atypiske), som begge blokkerer reseptorer i hjernens dopaminveier. Atypiske antipsykotika virker også på serotoninreseptorer og har generelt en bedre bivirkningsprofil.
Schizofreni forårsaker
Per nå har forskere ikke forstått årsakene til schizofreni. Det er imidlertid forskjellige anerkjente faktorer som man antar å spille en rolle i lidelsens utvikling. En av de viktigste risikofaktorene er gener. I tvillingstudier fant forskere ut at hvis en identisk tvilling søsken har schizofreni, har den andre en 1 til 2 sjanse for å utvikle den. Dette er også tilfelle hvis tvillingene blir oppdratt hver for seg. Til sammenligning er risikoen for schizofreni 1 av 100 i befolkningen generelt. Videre antas det at lave nivå eller ubalanser av visse signalstoffer i hjernen, spesielt dopamin, spiller en rolle i utviklingen av schizofreni. I tillegg kan bruk av cannabis, kokain, LSD og amfetamin utløse symptomer på schizofreni hos personer som er sårbare for dette.
Hvis du tror at du eller en person du kjenner viser tegn på schizofreni, kan du søke hjelp og behandling. Jo tidligere lidelsen blir gjenkjent og behandlet, jo større er sjansen for at symptomene vil redusere og til slutt forsvinne.