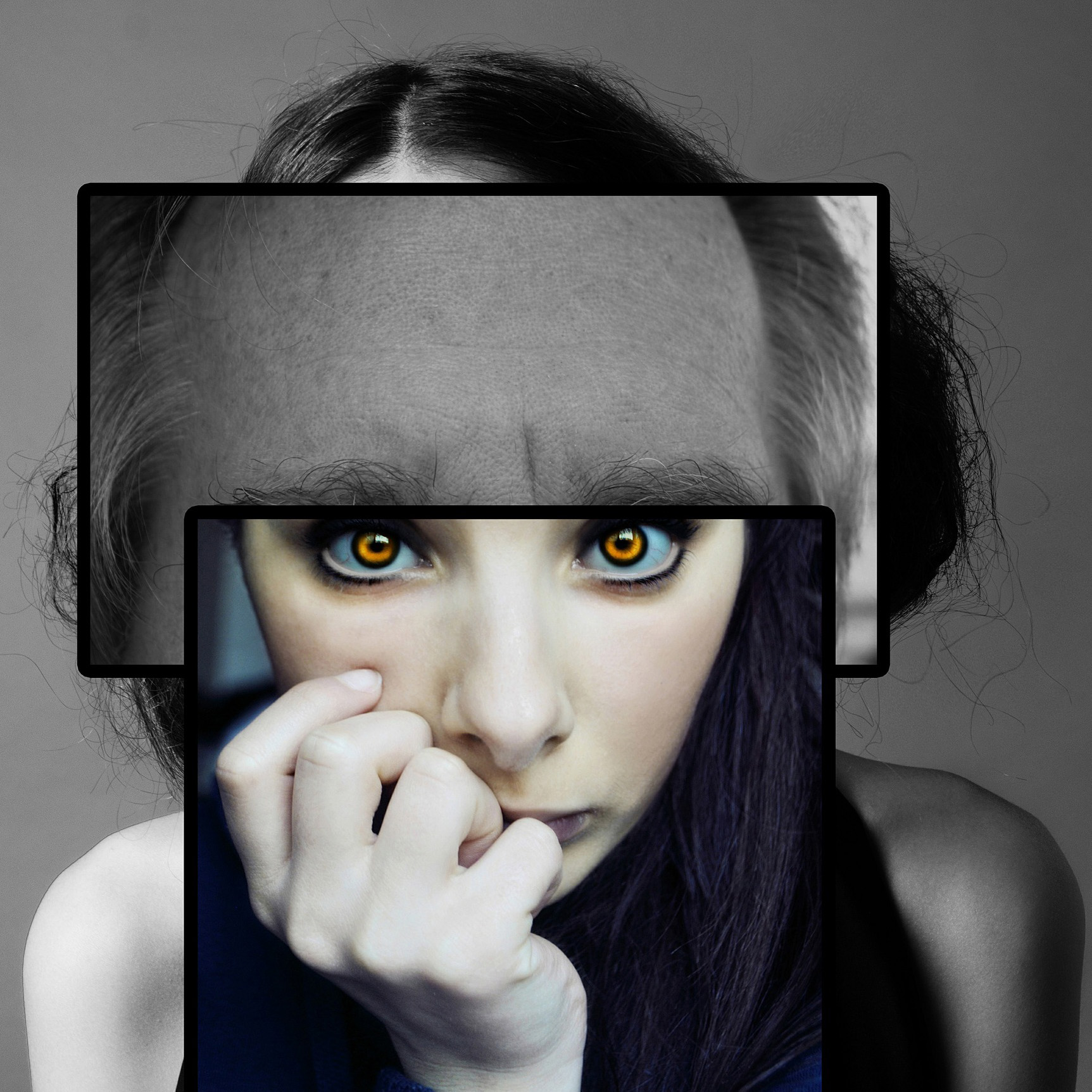 1) Mõiste
Skisofreenia on tõsine ja krooniline vaimne häire. Seda iseloomustavad häiritud mõtted, taju ja käitumine. Sümptomitel on negatiivne mõju enamikele funktsioonidele ja sotsiaalsetele olukordadele inimese elus. Skisofreenia ei viita "lõhestunud isiksusele" või dissotsiatiivsele identiteedi häirele, kuigi seda tihti avalikkuses ekslikult selliselt nimetatakse.
2) Kirjeldus
Skisofreenia sümptomid
Skisofreenia all kannatavate inimeste elus on perioodid, mil tundub, et nad on kaotanud kontakti reaalsusega ja nad kogevad maailma teistmoodi kui inimesed nende ümber. Skisofreenia sümptomid jagunevad kahte gruppi: positiivsed ja negatiivsed sümptomid. Positiivsed sümptomid on need, mis paistavad kõrvalseisjale "imelikud" või "ebanormaalsed". Nende hulgas on paranoia ja pettekujutelmad ning erinevat tüüpi hallutsinatsioonid (näiteks nähtavad, kuuldavad või kombitavad). Inimene võib kuulda või näha asju mida keegi teine mitte või olla täiesti veendunud, et ta on ise mõni superkangelane, Jeesus või spioon kes üritab maailma päästa. Need mõtted ja ettekujutused on inimese jaoks sama reaalsed nagu sinu jaoks toolil istumine ja selle blogipostituse lugemine.
Negatiivsete sümptomite alla kuuluvad vähenenud sotsiaalne suhtlus, näoilmete vähenemine, emotsioonitus ja motivatsiooni/naudingu puudumine. Tihti eelnevad nimetatud negatiivsed sümptomid positiivsetele.
Skisofreenia märgid
Skisofreeniaga noorukite vanemad märkavad tihti teatud muutusi laste käitumises. Näiteks võivad koolis langeda hinded, muututakse ootamatult oma asjadega väga lohakaks või võidakse ilma otsese põhjuseta koolis sõpradega vähem aega veeta. Varajase algusega skisofreenia tekib tavalikult 13 ja 18 eluaasta vahel.
Skisofreenia tüübid
Vaimsete häirete diagnostilise ja statistilise käsiraamatu viies väljalase (ingl k DSM-5 – The Diagnostic and Statistical Manual of Mental Disorders, Fifth Edition) ei erista enam skisofreenia alamtüüpide, kuna need on omavahel suuresti kattuvad ja nende ravimetoodika on sarnane.
Skisofreenia ravimid
Antipsühhootilised ravimeid peetakse esimese rea raviks, psühhoosi sümptomite lühiajalises ravimises. Eristatakse esimese ja teise põlvkonna ravimeid (kutsutakse ka tüüpilised ja atüüpilised), mis mõlemad blokeerivad ajus dopamiini süsteemi retseptoreid. Atüüpilised antipsühhootikumid mõjuvad ka serotoniini retseptoritele ja neil on ka enamasti parem kõrvamõjude profiil.
Skisofreenia tekkepõhjused
Praeguseks ei ole suudetud selgitada, mis skisofreeniat põhjustab. Siiski on tuvastatud mitmeid fakoreid, millel on roll häire arengus. Üheks kõige olulisemaks riskifaktoriks on geenid. Kaksikute uuringutest on leitud, et kui ühel identsel kaksikul on skisofreenia, siis on ka teisel haigus ühel juhul kahest [1]. Seda ka juhul kui kaksikud kasvavad üles erinevates perekondades. Võrdluseks võib mõelda, et üldpopulatsioonis esineb haigus ühel juhul sajast. Arvatakse, et teatud aju kemikaalide, eriti dopamiini, madalad tasemed või tasakaalutus mängivad suurt rolli skisofreenia tekkes. Samuti võib narkootikumide kasutamine (näiteks kanep, kokaiin, LSD ja amfetamiinid) esile kutsuda skisofreenia sümptomeid inimestes, kellel on varasemalt kõrgendatud risk.
Kui arvad, et sinul või kellelgi lähedastest esineb skisofreenia sümptomid, palun otsi abi ning võimalused kiirelt ravi alustamiseks. Mida varem häire tuvastatakse ja ravimist alustatakse, seda suurem on tõenäosus, et sümptomid vähenevad ja lõpuks kaovad.