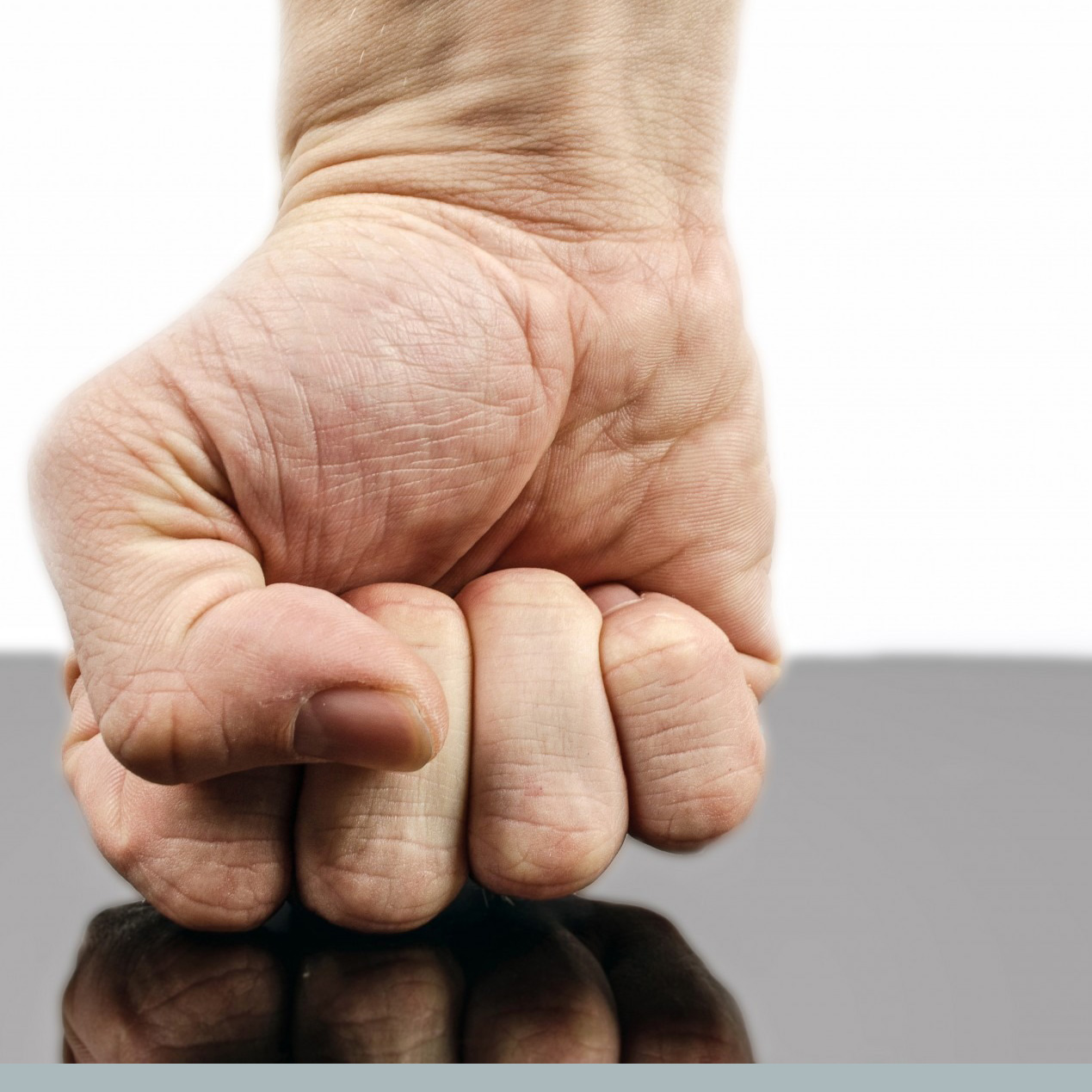 1) Definitie
Agressie is gedrag dat gepaard gaat met een aanval of provocatie. Dit gedrag kan fysiek of verbaal zijn. Het is een eigenschap die in de evolutie bewaard is gebleven en in alle dieren aanwezig is, aangezien het essentieel is om te overleven. Agressie heeft voordelen bij overleving en paring, maar het kan schadelijk zijn voor jezelf en anderen, en zelfs de dood tot gevolg hebben. Agressief gedrag heeft dus kosten en baten en zowel een te lage als een te hoge mate van agressie is nadelig. In ons onderzoek richten we ons vooral op de te hoge mate van agressie.
2) Beschrijving
Menselijk agressief gedrag wordt ingedeeld in reactieve en proactieve agressie. Reactieve agressie is een emotionele reactie op een dreiging of iets dat als een dreiging wordt gezien. Het staat vaak bekend als warmbloedige agressie en omvat woede en impulsiviteit. Proactieve agressie is met voorbedachten rade en wordt gebruikt om een ​​doel te bereiken. Het wordt ook wel koelbloedige agressie genoemd en houdt verband met een gebrek aan empathie en berouw.
Agressief gedrag kan letsel en ernstige sociale problemen veroorzaken zoals geweld, criminaliteit, moord en verkrachting. In de psychiatrie valt agressie onder verschillende diagnostische categorieën: gedragsstoornis, oppositioneel opstandige stoornis, ongevoelig-gevoelloosheid, antisociale persoonlijkheidsstoornis en psychopathie.
Zowel genetische als omgevingsfactoren zijn verantwoordelijk voor agressie, waarbij elk 50% van dit gedrag verklaart. Hoewel er veel genetische studies zijn uitgevoerd, zijn de genetische factoren voor agressie nog grotendeels onbekend. Tot dusver is aangetoond dat het MAOA-gen, ook bekend als het warrior-gen, een rol speelt bij agressie. Daarnaast zijn genen die verband houden met dopamine en serotonine in de hersenen betrokken bij agressief gedrag, en genen die van invloed zijn op hormonen.