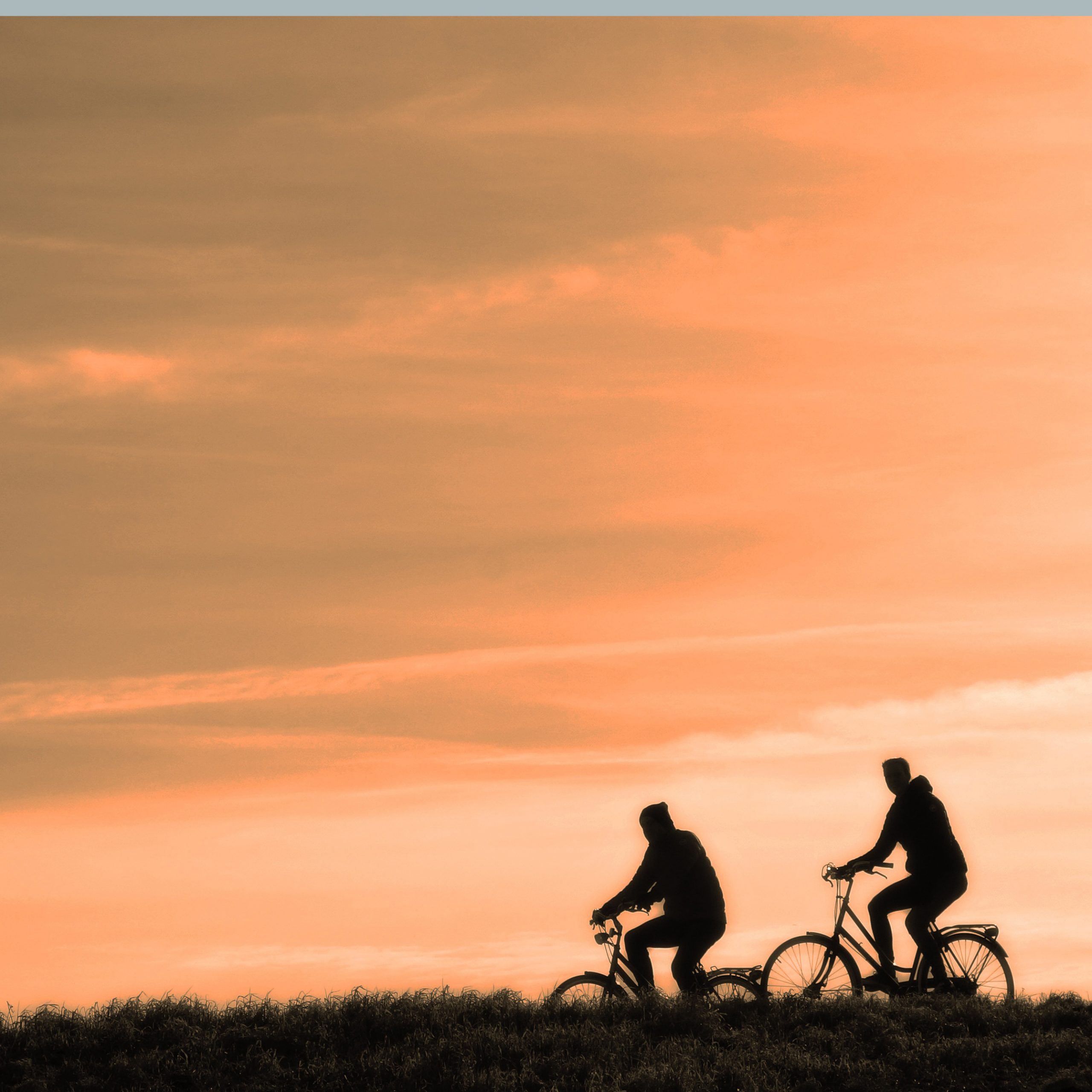 1) Definitie
Lichaamsbeweging (bijv. hardlopen of fietsen) is een subcategorie van fysieke activiteit. Het omvat de beweging van de skeletspieren op een geplande en gestructureerde manier om de fysieke fitheid te verbeteren of een gezondheidsvoordeel te behalen [1].
2) Beschrijving
Termen die verband houden met lichaamsbeweging zijn 'fysieke inspanning' en 'sport'. Fysieke activiteit is een verzamelnaam voor lichaamsbeweging en sporten die de beweging van de skeletspieren beschrijft die resulteren in energieverbruik (bijv. schoonmaken van het huis, traplopen of lopen). In tegenstelling daarmee beschrijft sport (bijv. voetballen of basketbal) fysieke activiteit op een meer gestructureerde manier dan lichaamsbeweging, met vooraf gedefinieerde regels en met de bedoeling om met andere mensen te concurreren of de prestaties te verbeteren [2].
Gezondheidsvoordelen
Volgens de WHO (2010) worden de fysieke gezondheidsvoordelen van lichaamsbeweging aangetoond in een verbetering van de spier- en cardiorespiratoire conditie, gewichtsbeheersing, evenals ziektepreventie en revalidatie. Het is bekend dat sporten het risico op chronische ziekten zoals hoge bloeddruk, hartaandoeningen en diabetes vermindert. Bovendien vertoont lichaamsbeweging positieve effecten op de geestelijke gezondheid en wordt het risico op psychische stoornissen zoals depressie vermindert [3]. Hierdoor is onderzoek naar het effect van lichaamsbeweging op geestelijke gezondheid nu erg actueel.
Aanbevelingen
Er zijn verschillende parameters die lichaamsbeweging kenmerken, zoals duur, frequentie, intensiteit en trainingstype [2]. Om gezondheidsvoordelen te behalen raadt de Wereldgezondheidsorganisatie [3] aan om ten minste 150 minuten (duur) per week (frequentie) op matige intensiteit te bewegen, of 75 minuten per week op zware intensiteit, en daarnaast twee of meer dagen per week krachttraining uit te voeren voor de belangrijkste spiergroepen. Volgens de WHO (2010) moeten kinderen ten minste 60 minuten matige tot zware intensiteit per dag bereiken zonder aan maximale krachttraining te doen. Matige intensiteit kan worden vergeleken met een stevige wandeling met een geringe hartslagverhoging, terwijl krachtige intensiteit kan worden vergeleken met joggen met een substantiële verhoging van de hartslag en een snelle ademhaling [4].
Onderzoek naar lichaamsbeweging in Eat2beNICE
In het Eat2beNICE-project willen we de beschermende en preventieve effecten van fysieke activiteit en lichaamsbeweging op impulsief en dwangmatig gedrag onderzoeken, in interactie met voedingspatronen. Dit onderzoeken we zowel in grote populaties als in gerandomiseerde studies. Zo bepalen we of verschillende vormen van lichaamsbeweging impulsief en dwangmatig gedrag kunnen verminderen of voorkomen in individuen die hier veel last van hebben of een hoog risico op lopen.
---