Akiivsus- ja tähelepanuhäire (ATH)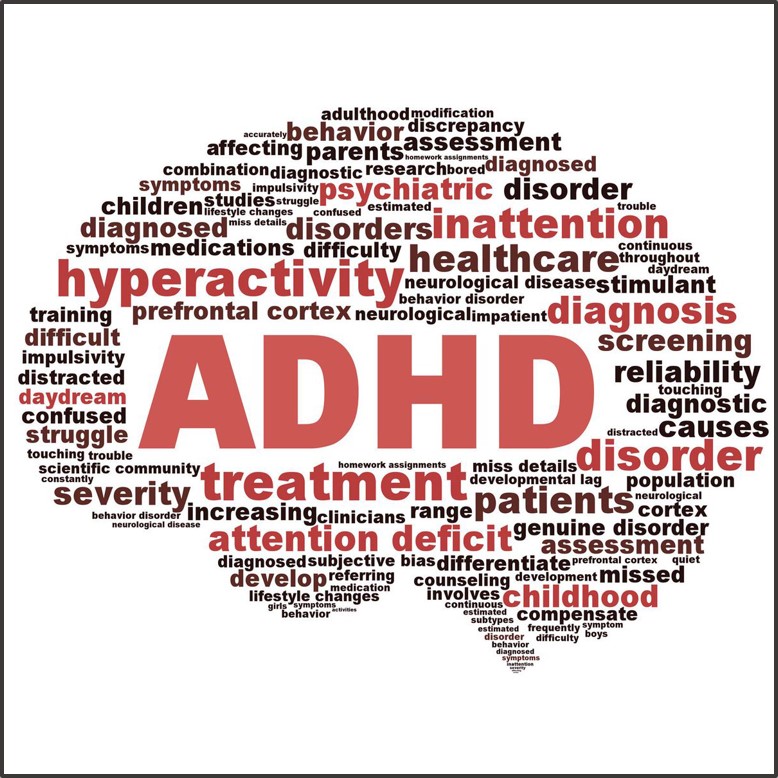 1) Mõiste
Aktiivsus- ja tähelepanuhäire lühemaks variandiks on rahvusvaheliselt tuntud akronüüm – ADHD (ingl. k. attention deficit hyperactivity disorder, eesti k. ATH – aktiivsus- ja tähelepanuhäire; Eestis kasutatakse ka termineid nagu üliaktiivsus ja hüperkineetiline häire). ATH on defineeritud kui neurobioloogilist häiret, mis on tingitud aju teatud piirkondade häiritud arengust, mis on tavaliselt alguse saanud juba lapsepõlvest. Aga ka täiskasvanutel võivad väljenduda samad probleemid ning neil võib samuti olla diagnoositud ATH. ATH-le omased tunnused on tähelepanematus, hüperaktiivsus ning impulsiivsus. Varem on nimetati aktiivsus- ja tähelepanuhäiret nimetatud ka ainult tähelepanuhäireks, ingl.k. attention deficit disorder – ADD).
2) Kirjeldus
ATH-d määratletakse järgmiste iseloomulike sümptomite järgi – keskendumisraskused, hüperaktiivsus/püsimatus ja impulsiivsus. ATH-le iseloomulikud tunnused võivad väljenduda erineva tugevusega, diagnoosi saamiseks on vaja, et ATH sümptomid on nii tugevad, et segavad inimese igapäevaelus hakkama saamist, nii koolis, tööl kui ka vaba-aja tegevustes. Samas tuleb meeles pidada, et diagnoos ei määra seda, kes sa oled (1).
Diagnostilised terminid on vajalikud, et vastava ala professionaalid (arstid, teadlased) saaksid omavahel suhelda. Maailmas on kasutusel Rahvusvaheline haiguste klassifikatsioon (ingl.k. International Classification of Disease – ICD), mida haldab Maailma Terviseorganisatsioon (ingl.k. World Health Organisation – WHO) ning mis on kujunenud rahvusvaheliseks standardseks diagnostiliseks klassifikatsiooniks nii kliinilise kui teadusliku uurimistöö tegemisel. Kuid nii mõnedki riigid, nt USA, kasutavad Ameerika Psühhiaatrite Liidu (ingl.k. American Psychiatric Association – APA) poolt tehtud Vaimsete häirete diagnostilist ja statistilist käsiraamatut (ingl.k. Diagnostic and Statistical Manual – DSM-5) ATH häire diagnoosimiseks. Inglise keeles on rohkem infot ATH diagnoosimise kohta siin: https://www.cdc.gov/ncbddd/adhd/diagnosis.html või siin: https://www.who.int/classifications/icd/en/
ATH häirega inimesi leidub igas riigis ning arvatakse, et ATH esinemissagedus laste seas on u. 5% ning täiskasvanute seas u. 2,5%. Poistel esineb ATH-d sagedamini kui tüdrukutel, samas täiskasvanute seas ei ole sarnast soolist erinevust enam näha. Siiani ei ole arstid ja teadlased suutnud selgitada, miks see nii on. ATH-l on tugev pärilikkuse faktor (2).
ATH tekkepõhjused ei ole täpselt teada. Eat2beNICE projekti (https://newbrainnutrition.com/) üheks eesmärgiks on välja selgitada kuidas toitumine ja elustiil mõjutavad ATH-d. Seepärast uurime, kas ja kuidas pidev füüsiline aktiivsus, teatud toitumisharjumused või teatud toiduainete tarbimine suudavad lisaks tavapärasele ravile omakorda vähendada ATH sümptomeid.
Peamised toitumisrežiimid, mida uurime:
Vahemeremaade dieet
elimineerimise dieet
probiootikumid
toidulisandid (vitamiinid-mineraalid)